CAMAMU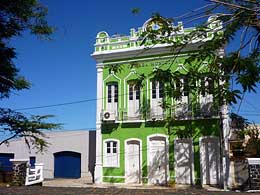 Old colonial city, Camamu is located at the bank of river Acaraí in a vast mangrove area. The town is mostly known as being a supporting point to nearby cities and islands. But truth is that it is much more than that!

The town was founded in 1561 and has been serving as the areas main connecting spot for decades having shaped its very own personality. It was built on two floors, as Salvador. In the upper town are the old churches and colonial houses in the lower town, the port and the commerce.

Walking through the small streets of this charmy historic town you will feel like you took a wrong turn and ended up in the 1500 century. Among all the colorful colonial buildings one can still hear the samba-tunes from the past eras in the air around. Continue down towards the port, order a cold beverage and enjoy the view over the beautiful Camamu Bay.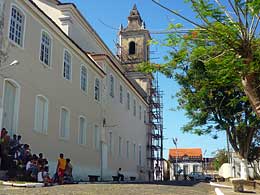 HISTORY

The region was originally inhabited by Indians Macamamus. The origin of Camamu dates from 1560 when the Jesuits built the chapel of Nossa Senhora da Assunção de Macamamu, giving name to the village.

From 1624 to 1627 the village suffered several attacks of the Dutch. To prevent further invasions, the population blocked the passage to the harbor with huge rocks that remain there until today, forcing the boats to zigzag the channel to reach the port.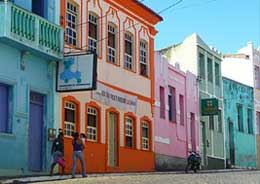 In 1693 the village was raised to the status of town and was named Camamu.

In 1782, by order of the Portuguese Crown, the pioneer João Gonçalves da Costa opened the first road connecting Camamu to the Bahian backlands. Because of its importance to the economic life of the province, the road became known as «Estrada das Nações».

Camamu was elevated to city status in 1891. In 1961, its territory was separated to form the municipality of Ibirapitinga.

Currently the county has more than 32,000 inhabitants and covers an area of 885.20 km².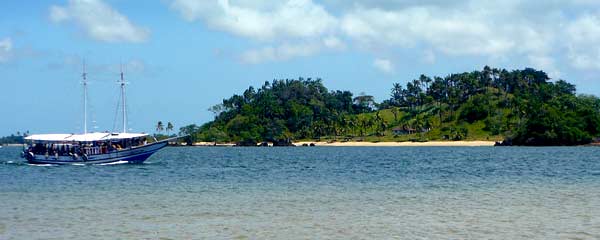 BOAT TRIP TO THE BAY ISLANDS

Take a boatride around the bay and exprerience all its beautiful islands, one by one. The Camamu Bay is made up of many small Islands, all of the offering something special. Take a boat trip to Pedra Furada, Ilha Grande and Ilha Pequena for some sunny beach-behaviour. Or experience the true and layed back island-lifestyle at one of the smaller islands around. If you go to the island of Sapinho you can't miss out on trying the "Moqueca", it will be hard to beat that one taste-wise!